Hand Embroidery Tips and Inspiration
Use our library of stitching inspiration, tips, and how-tos to embrace the mindful hobby of embroidery. These articles will help you choose and stitch your next hand-embroidered project.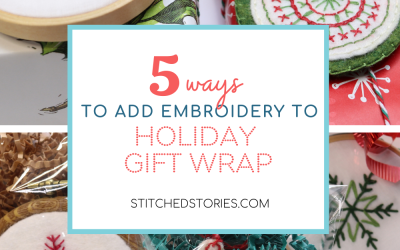 Oomph your holiday gift wrap with ornaments that can go on the tree once the packages are opened with the ideas below If you need help making the ornaments, we've got that covered here: How to Make Embroidered Ornaments for Christmas. And we've got holiday ornament...
read more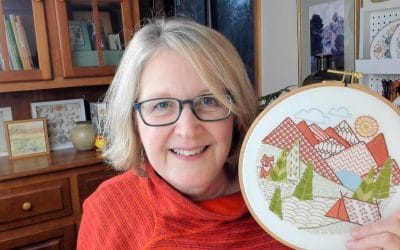 Get a closer look at the stitching and supplies for our Mountain Time embroidery kit. See demos of the zigzag filling one of the mountains and Sashiko straight stitch filling the lower hills. Find "Mountain Time" at stitchedstories.com/mountain
read more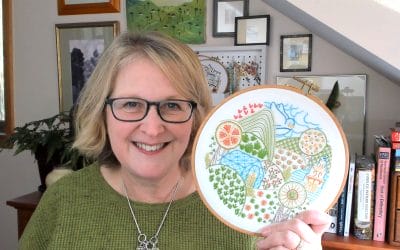 Get a look at how color is used for unified embroidery kit design that has great visual flow. You'll also see the many different stitches in this kit and get a look at how to embroider small hearts using two lazy daisy stitches. Find this kit at...
read more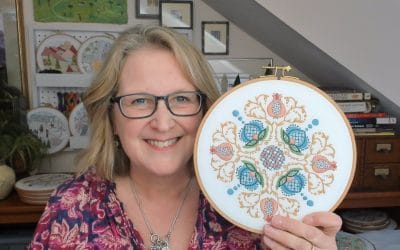 Jacobean is a hand embroidery pattern inspired by 17th century crewel work. This video gives you stitching tips and insights into the creation of this embroidery pattern. You'll also see exactly what you get in the kit for it. Gold scroll work is done with chain and...
read more