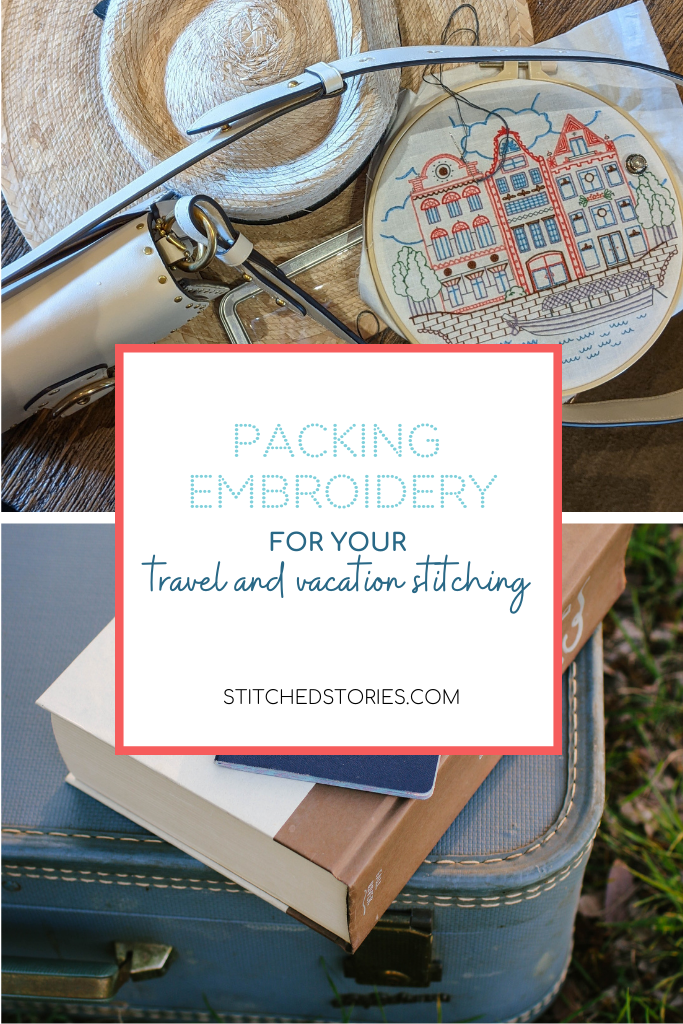 Embroidery is an ideal craft for your air travel and vacations.
It's lightweight, doesn't take up much space in your bag and doable in the room of your seat tray.
Having a stitching project (or two) along on vacation is a relaxing way to fill down time.
Watch this one-minute video, and see how I pack for a carry-on-only trip.
I pack Fiskars-brand TSA-approved folding travel scissors along with extra needles and a magnetic needle minder. All Stitched Stories kits come with a small needle minder.
These go into a hinged tin along with the floss for the project I'm working on. Again, all of our kits come with one of these handy tins.
My current project is left in a hoop, and I take a long another project without its hoop–I'll just move it to the hoop when I want to work on it. I do keep the floss for this project in a separate tin.
And just in case I have time for more stitching, I've got the fabric and floss for more projects in plastic bags.
Everything goes into a drawstring bag and then into my carryon for easy airplane stitching.
And this packing approach isn't just great for the airplane. It's also ideal for backseat-of-the-car stitching, hotel lobby stitching, poolside stitching, and stitching in the park.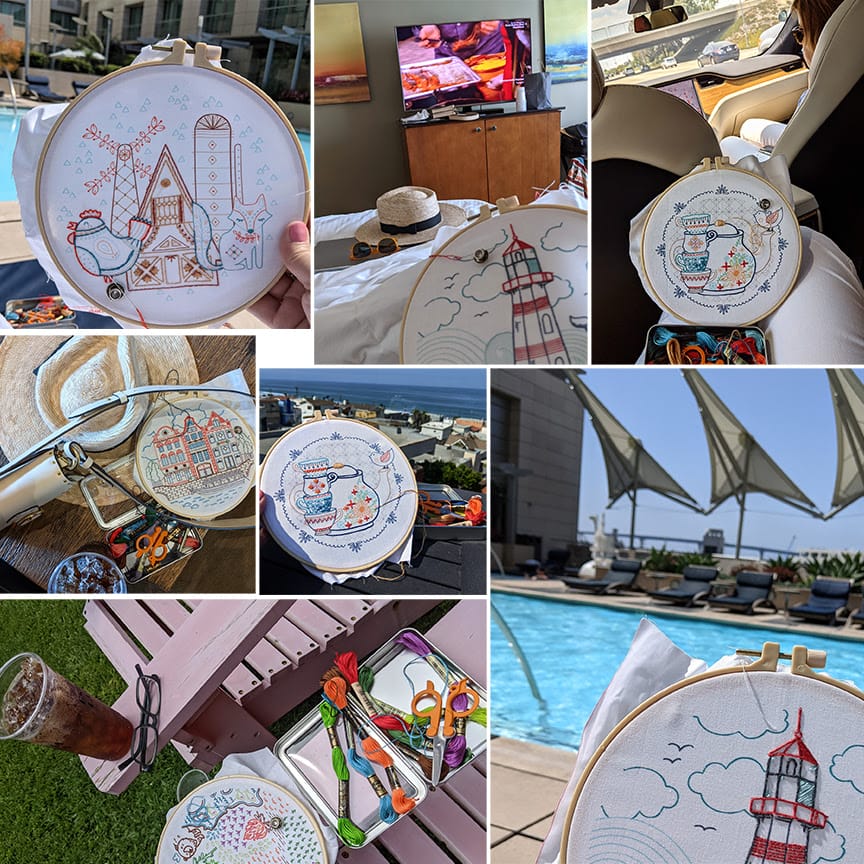 Click here to choose a Stitched Stories kit for your travel, knowing it includes a storage tin and mini needle minder.
Want to add on another tin? Click here for our notions-packed Stitcher Tins.
Here's to happy stitching whether in your own back-yard or a new destination.
---
Stitch your FALL story now...
Want to showcase your love for all things autumn? Our seasonal embroidery kits have got you covered!