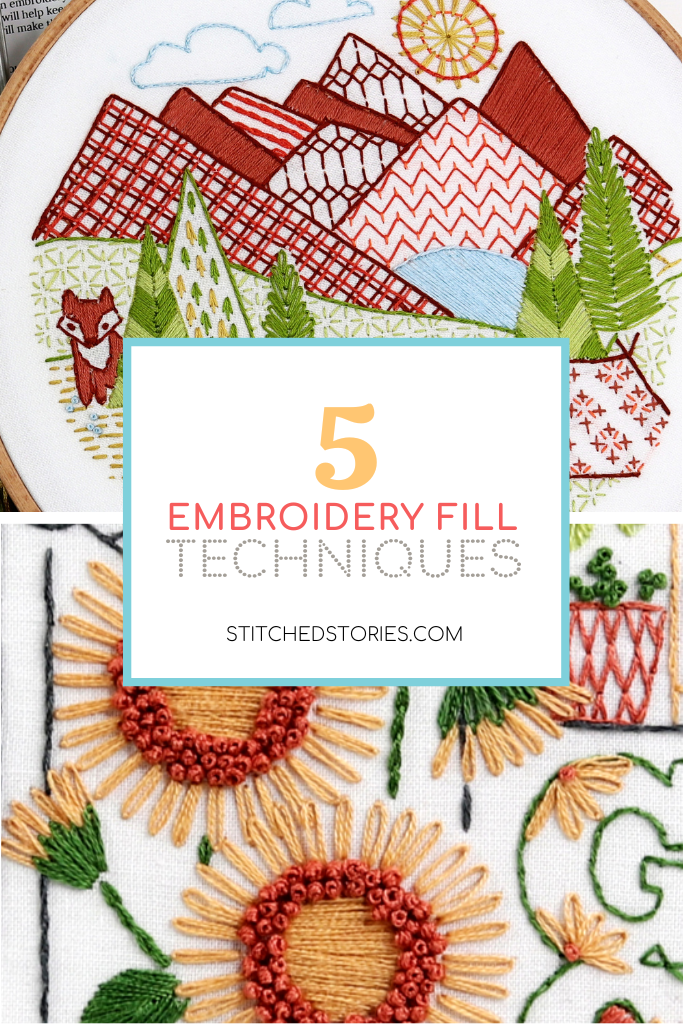 Stitched Stories kits and patterns are designed to have you working a variety of stitches in just one project.
We've shown you the variety of OUTLINE stitches you can choose from in this blog post.
Today let's look at a variety of ways to FILL embroidered motifs.
Here are 5 embroidery fill techniques for you to try out today:
1. FILL WITH SATIN STITCH
When you want an area completely covered (and bright with color), use the SATIN stitch.
In Jacobean, you'll use SATIN stitch to fill parts of the flowers and the leaves. Because there are repetitions of the same bloom placed so precisely, I added guides to the printed fabric pattern that suggest the angle of the satin stitching.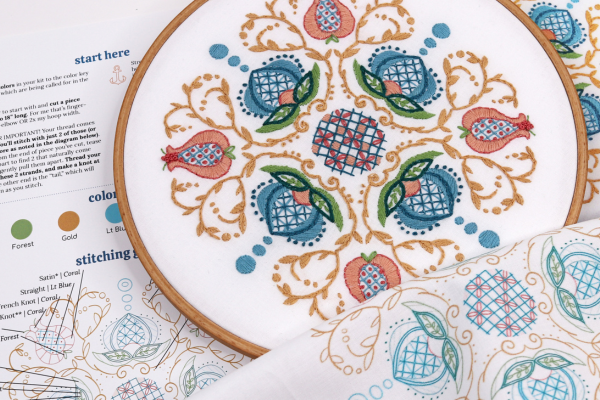 2. FILL WITH FRENCH KNOTS
For a textured effect, fill an area with the FRENCH KNOT stitch.
The sunflowers in Grow have a center fill of SATIN stitching–but then the ring around the center is filled with bulky French knots. (If you want tips on French knot stitching, see our blog post here.) hoop art–and there's a peek at additional hoops stored below.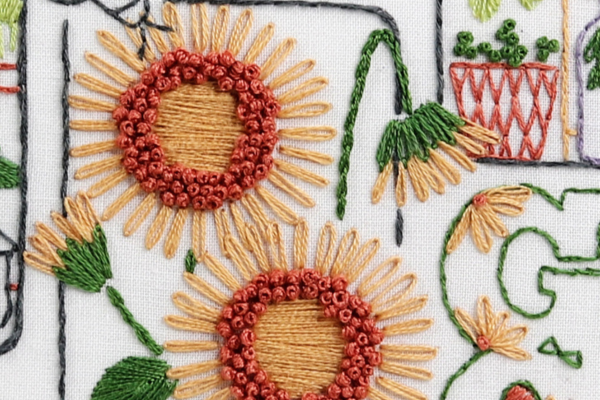 3. FILL WITH REPEATING PATTERNS
Combining stitches in a repeating pattern is a fun way to fill embroidered motifs.
Mountain Time is packed with a variety of repeating patterns–there's a mountain filled with zigzags, another with a grid of FLY stitches, and the hills below are filled with more patterns.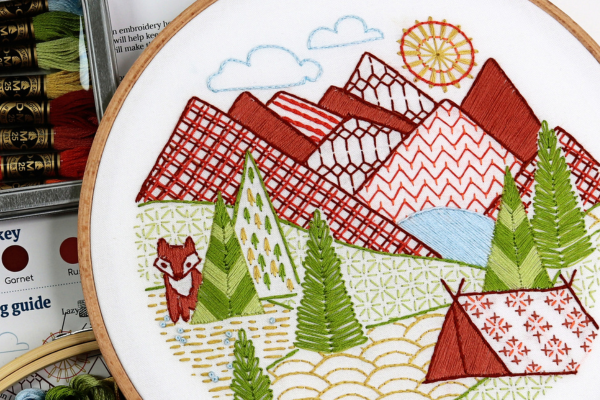 For a closer look at this design see the newest video on our YouTube channel.
4. FILL WITH CHAIN STITCH
Filling an area with chain stitching is another way to get a tightly filled and textured effect.
The drapes on Sit A While are filled with vertical chain stitching perfect for a living room scene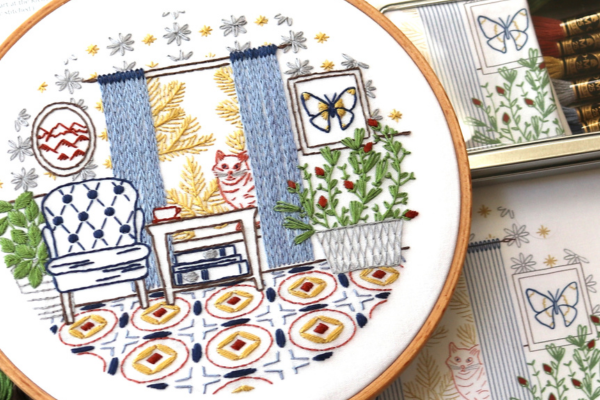 Chain stitching fills the word "freedom" on our Let Freedom Ring pattern–but this rendering is more curved and free flowing–perfect for the scripty font.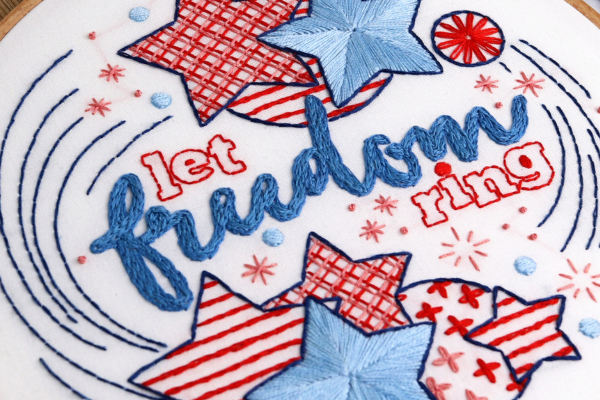 5. FILL WITH LAYERED GRIDWORK
Layering stitches that run in different directions and stitching them in different floss colors is another fun way to fill embroidered motifs.
There are many ways the circles in Tree of Life are filled. The circle at bottom center has a light blue grid at its based. Next comes a green grid that runs diagonal over it. Finally, small crosses anchor thread intersections.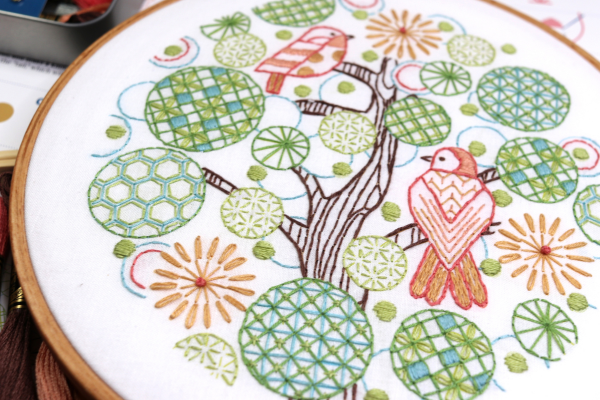 And that's just one of the fills in this design, take a closer look yourself to identify the other fills.
There are many other ways to fill an area with embroidery.
Click here to browse over 3 dozen designs and see how many fill techniques you spy.
---
Get started stitching your holiday gifts and decor...
Add embroidery to your own fabric projects--from tea towels to tote bags, home decor and clothing with one of our holiday-themed stick and stitch wash-away patterns.