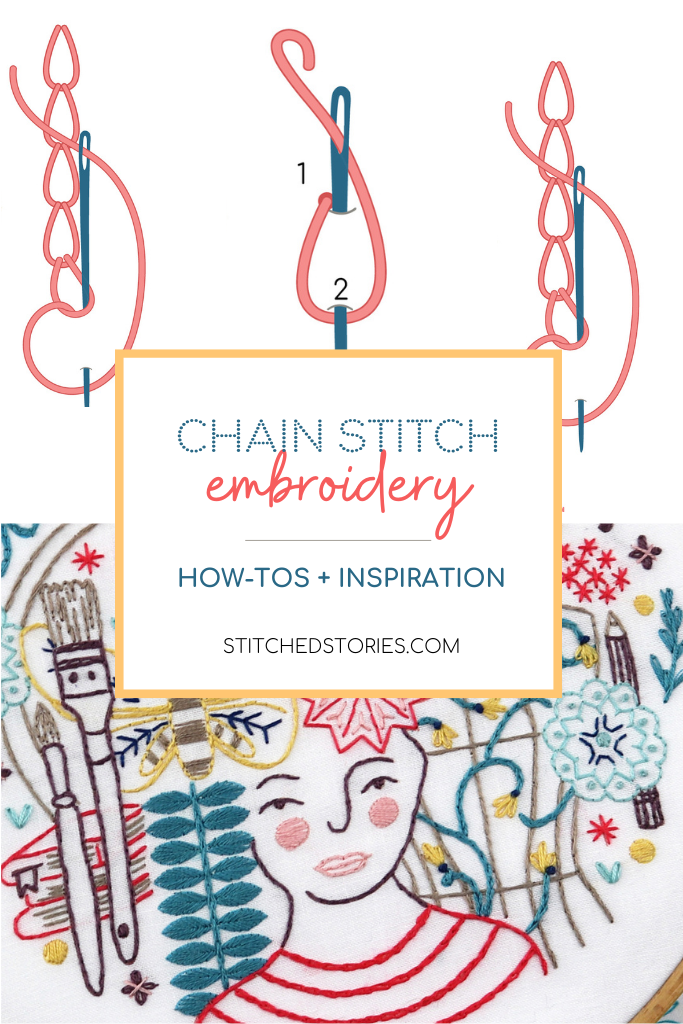 The chain embroidery stitch creates a line of small loops or "links."
Here's a diagram and the instructions for creating it that we include in all of our embroidery pattern and kit guides.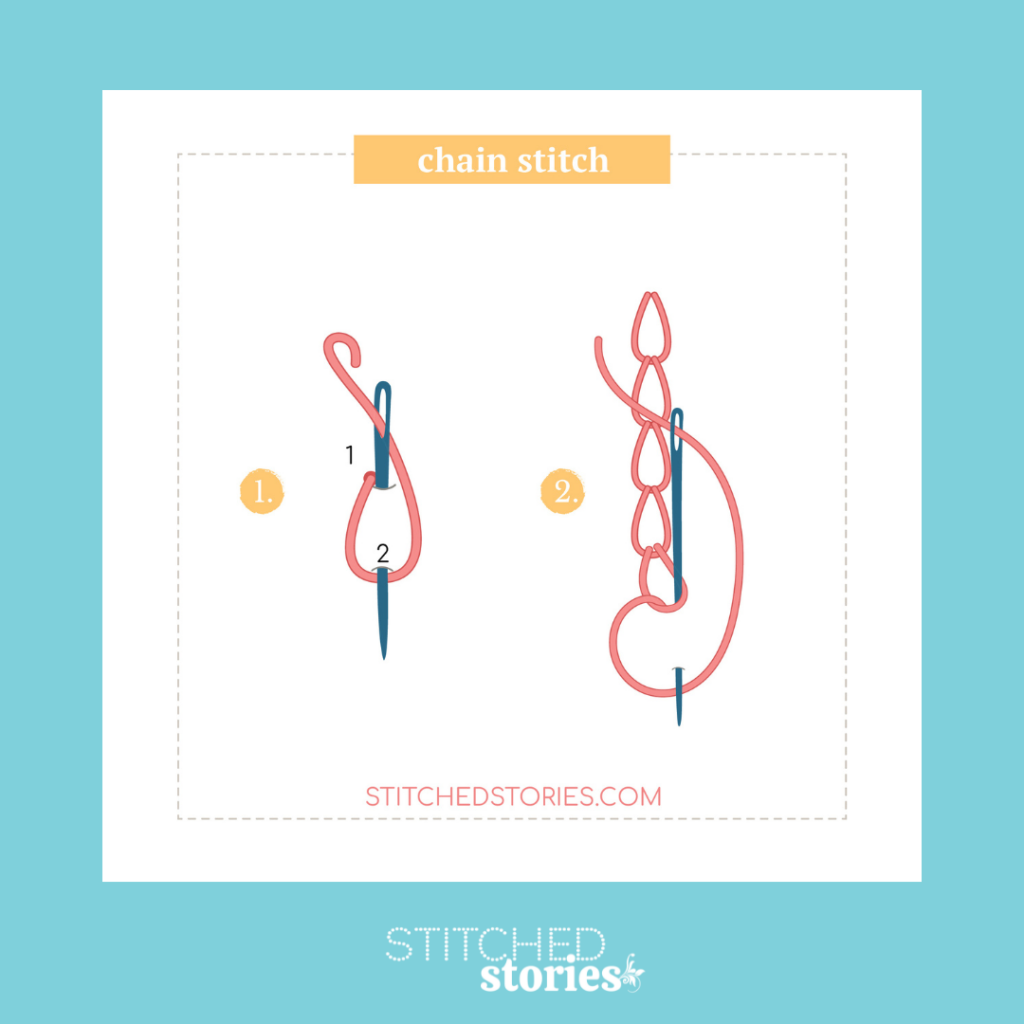 Bring needle and thread up at 1.
Insert at the same spot and up at 2. As you do this, loop working thread under the needle at 2.
Pull thread all the way through to create a snug loop under the thread.
Repeat by inserting needle at 2 and coming up a stitch ahead–again with the working thread looping under the needle.
WATCH ME STITCH IT
In this short video, see the chain stitch being added to our Bessie's Blossom's embroidery kit. Here I am stitching several short chains clustered side-by-side to create a bush in the pasture.
THE CHAIN STITCH IS HANDY FOR A VARIETY OF USES
Use the chain stitch to create thick lines.
The garlands on the trees in Joy are stitched with chains of yellow and pink.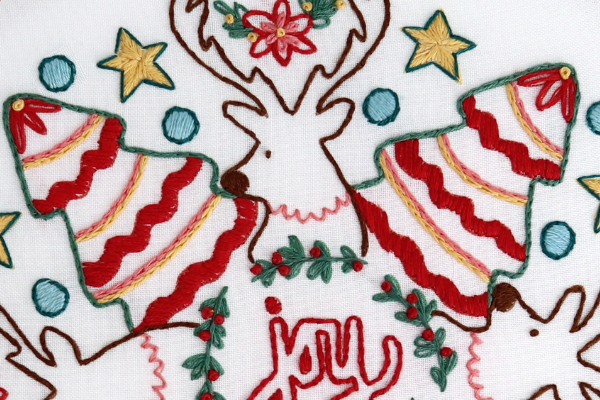 Use the chain stitch to fill with texture
The periwinkle drapes in Sit a While are created with long lines of chain stitching.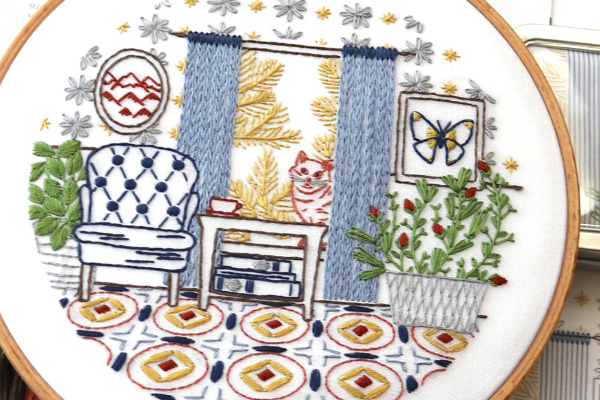 Use the chain stitch for scripty text
The important words "grateful heart" on Start with Coffee are created with a flowing and looping chain stitch.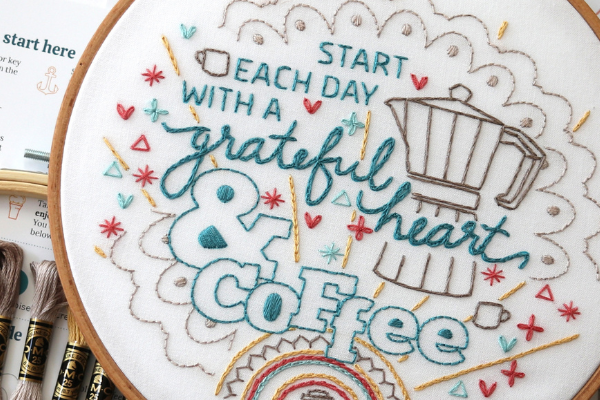 Use the chain stitch for border accents
In Moths, notice the garnet wing tips on the top moth and the orange border on the lower moth. Both of these are rendered with a high-contrast chain stitch.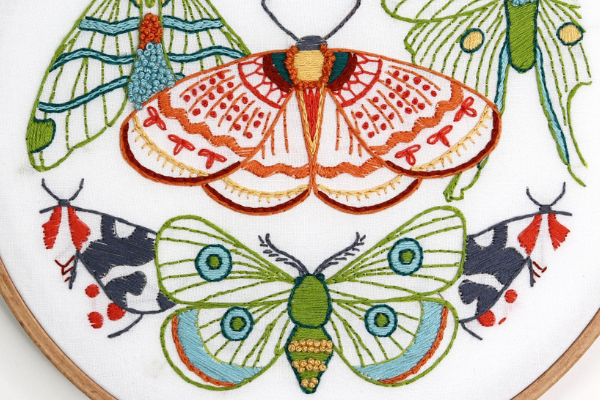 MORE CHAIN STITCH INSPIRATION
The nested circles at the center of our turkey in Harvest Table are created with chain stitches in tan, garnet, gold and teal.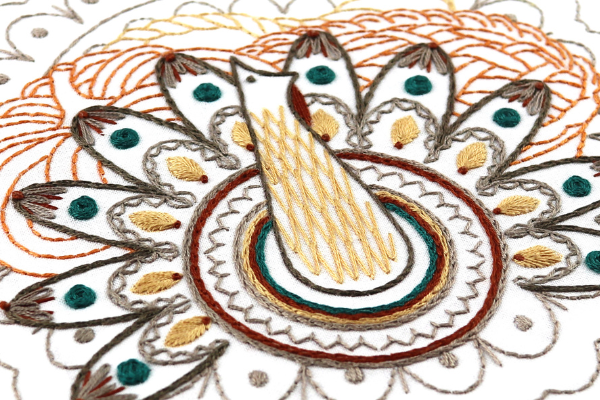 The chain stitch adds texture, curves and color in several spots on Create. See the stripes on the woman's shirt, the vines on the dressmaker's dummy, and the rendering of the word "create."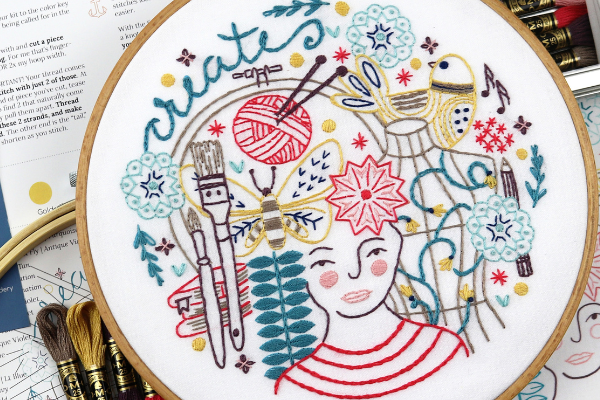 The chain stitch is used to fill the birds and reindeer antlers on Holiday Folk.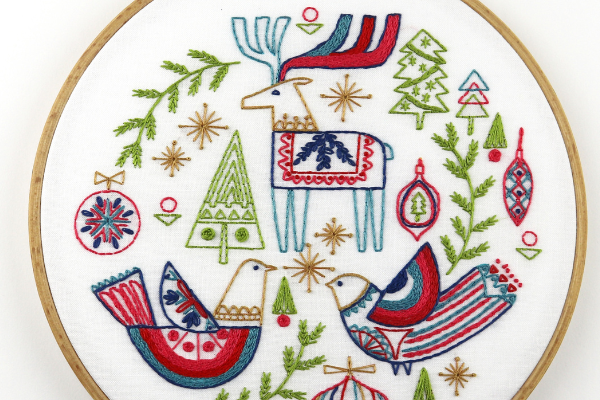 Are you ready to embrace the chain stitch in your embroidery projects now?
Whether it's used to render scripty text or to fill a shape with texture and color, the chain stitch is a fabulous one to have in your repertoire. Click here to choose a kit packed with classic hand embroidery stitches–like the chain stitch–today.
---
Stitch your FALL story now...
Want to showcase your love for all things autumn? Our seasonal embroidery kits have got you covered!