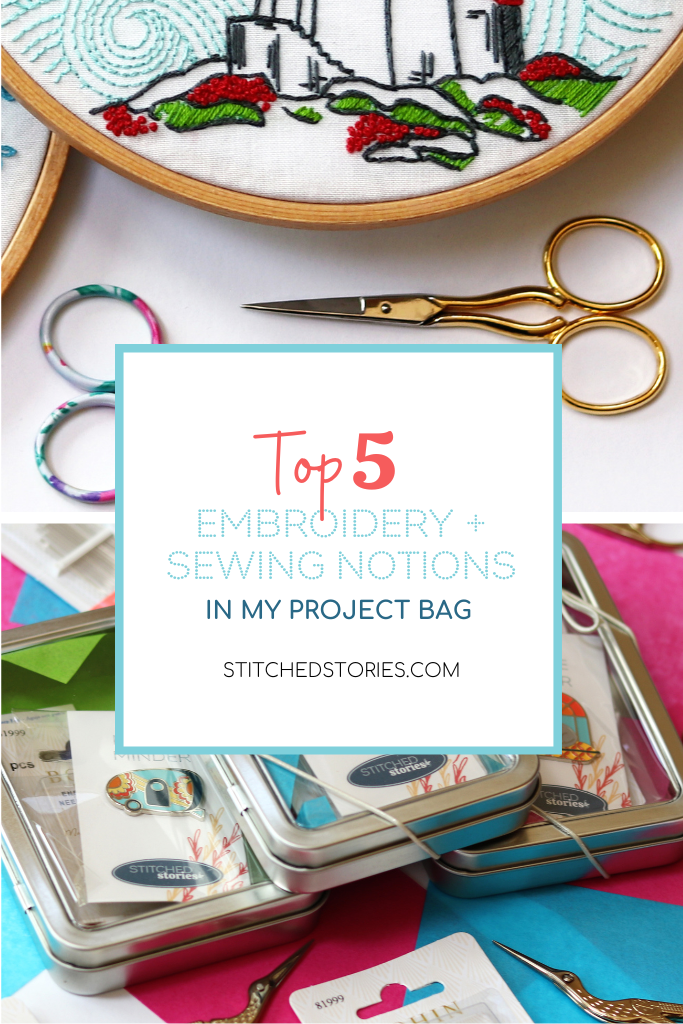 Embroidery is an affordable and readily-portable hobby. In addition to a project (or two or three), all you need are a few extra supplies.
Read on to see my must-have notions for making it easy to have a satisfying daily stitching practice.
1. Small storage tin for each active project.
Each of my embroidery projects has several skeins of floss as well as a set of the notions described below.
I keep these pieces separated by project and easy to access with small clear-top hinged tins.
One of these tins is included with every Stitched Stories kit. It's soooo handy.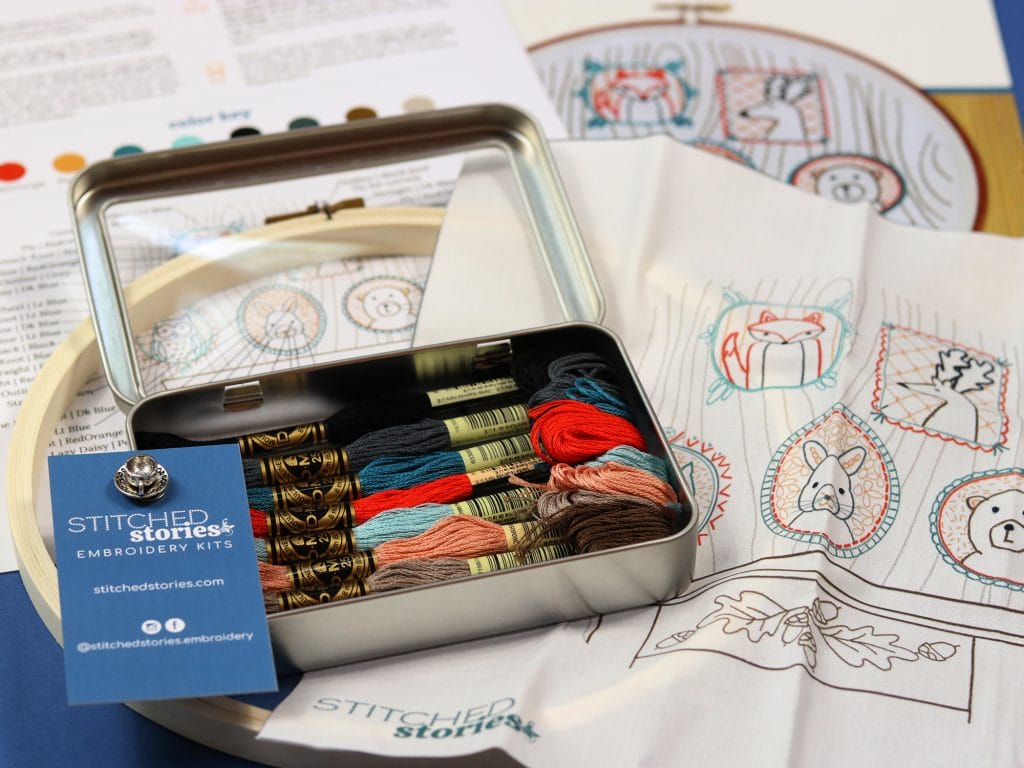 We also sell these tins packed with notions (needles, threaders, scissors and minder). See them here.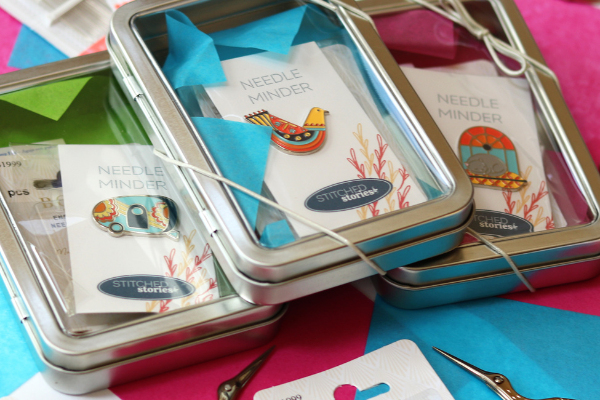 2. Embroidery Scissors
Small sharp scissors–about 3.75″ long–are ideal for the work of cutting threads for embroidery. These snips are available in a variety of shapes and styles–and quite affordable.
I like to have several on hand, and I keep one with each of my active projects (they fit right in those tins I just shared). Check out all of the embroidery scissors in our shop here.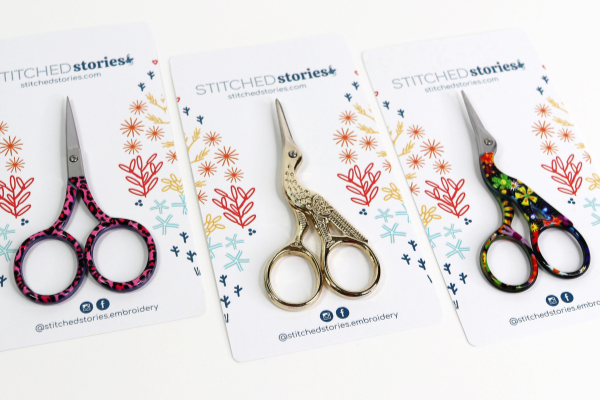 3. Needle Minder
A needle minder, often called a "needle nanny," is super handy. You set it on the top of your hooped-up project and add a magnet below the fabric to keep it in place. Any time you need to set down your needle, the magnetic minder keeps it safe for you (no more searching the sofa cushions!)
We've got several enamel minders in our shop. The designs come from our kits.
There's a teapot that comes from Tea Party, a bird from Holiday Folk, cat from Catnap and camper van from To The Woods.
Click here to see all of the needle minders in our shop.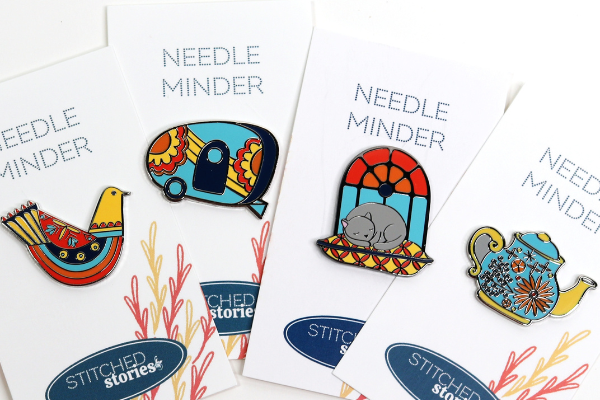 4. Beeswax Floss Conditioner
Do away with twists and knots in your floss by running a newly cut piece along a wheel of beeswax before threading it. The wax even makes threading your needle easier.
Click here to find floss conditioner in our shop.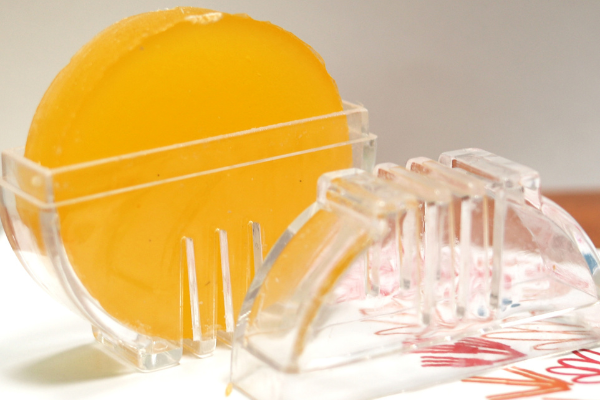 5. Individual project bag
While I keep all of my tins and works in progress in a big tote, I keep several drawstring bags handy for taking an individual project with me on outings. I put the hooped up project and my tin filled with supplies into a bag and then don't worry about it getting dirty in my car or tote.
The drawstring bags that you might get with new purses and shoes work great for this. We also have a few of these in our shop–and will be restocking with a new design by end of summer.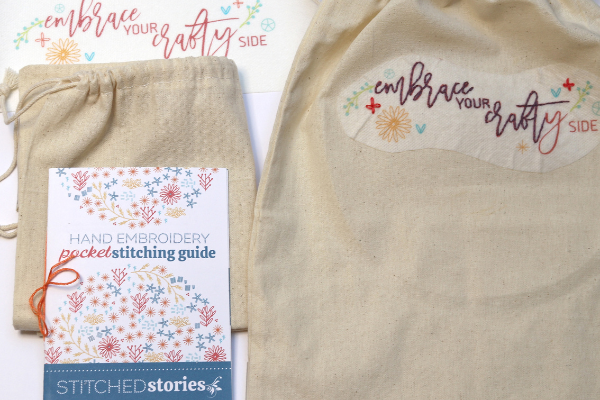 That's the scoop—the top 5 embroidery and sewing notions I keep in my project bag.
What's in your project bag right now? Here's to plenty of embroidery time during your summer days.
---
Get started stitching your holiday gifts and decor...
Add embroidery to your own fabric projects--from tea towels to tote bags, home decor and clothing with one of our holiday-themed stick and stitch wash-away patterns.