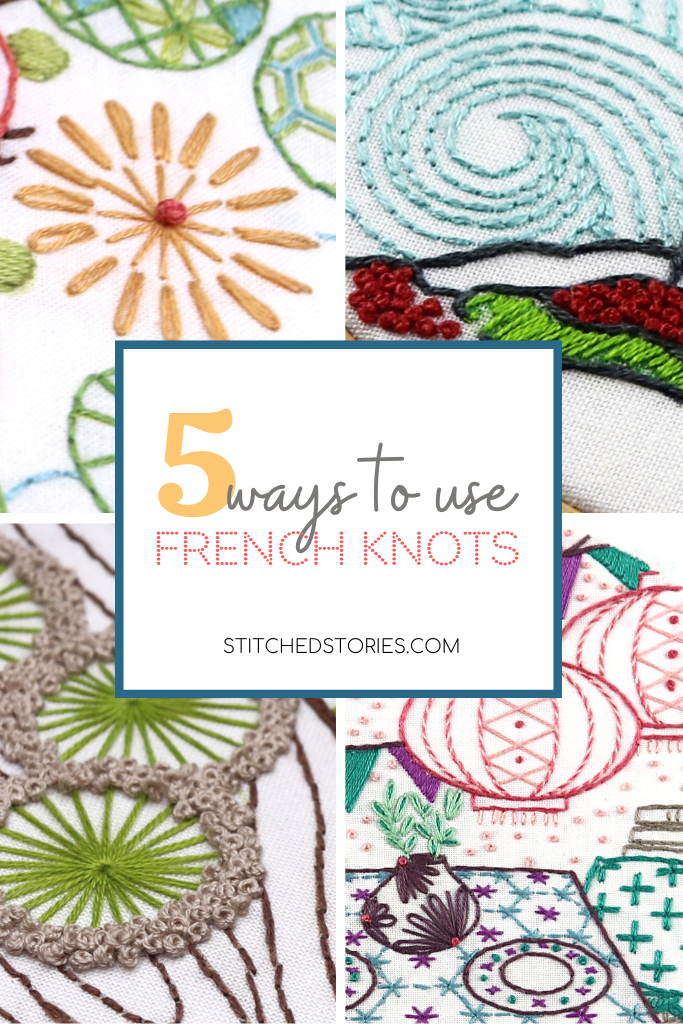 Many Stitched Stories designs include the French Knot stitch (Our best how-tos and tips for it are in a blog post here.)
Take a look below to see how the French Knot adds texture and interest to finished projects. Whether you're a new to embroidery or more experienced, this is satisfying stitch to master and use. Our kits and patterns include detailed stitching guides to make sure you know exactly what to do.
Ground Cover
Clusters of red French knots are used to render a ground cover of flowers on Lighthouse.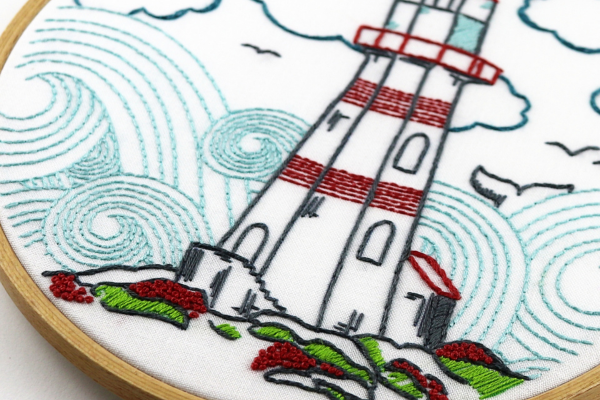 On Winter Cabin, French Knots are stitched in two tones–tin and pale blue–to render the snowy ground cover in front of the cabin.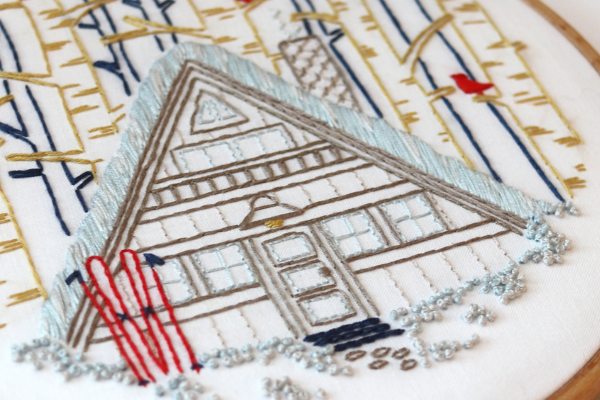 Bulky Fill
Use an extra strand of floss (and an extra wrap of the needle) to get the bulky stitching that fills the fungi rings on the tree in Mushrooms.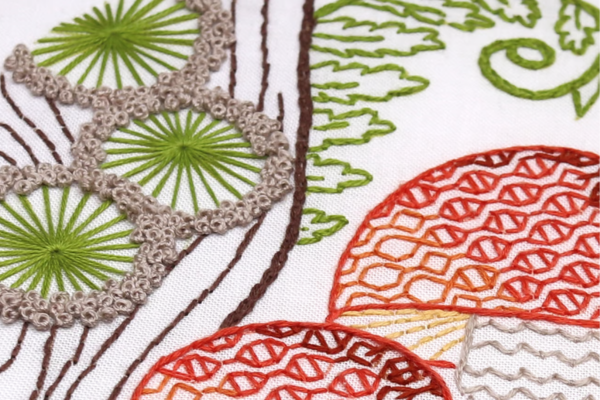 The sunflowers on Grow have a satin-stitched center and then a rust-colored ring made with bulky French knots surrounding it.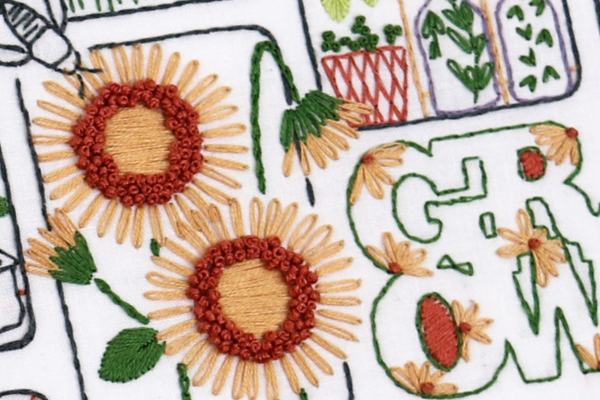 Random Scatter
Just a few pink knots scattered around Let Freedom Ring evoke sparkles from fireworks.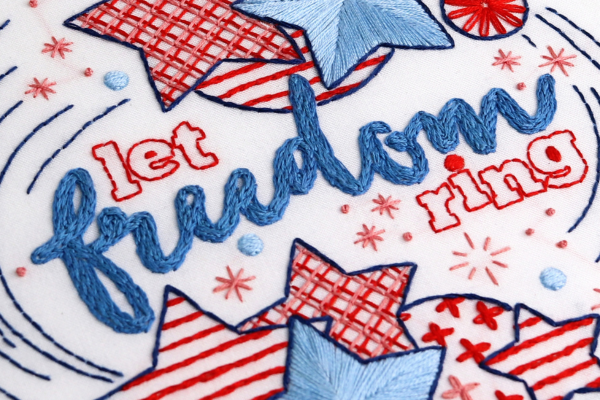 The sky in Garden Party is filled with French-knotted dots–like fireflies in the night.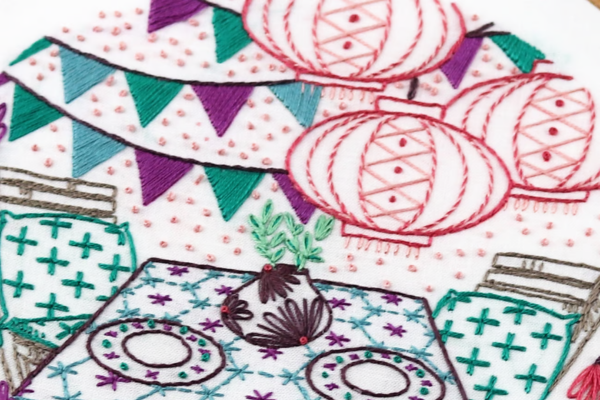 Regular Pattern
Precisely placed French knots accent silo and barn on Hen & Fox. See the vertical line of red knots on the silo. Then, on the barn, see the curved lines of French Knots nested into scallops.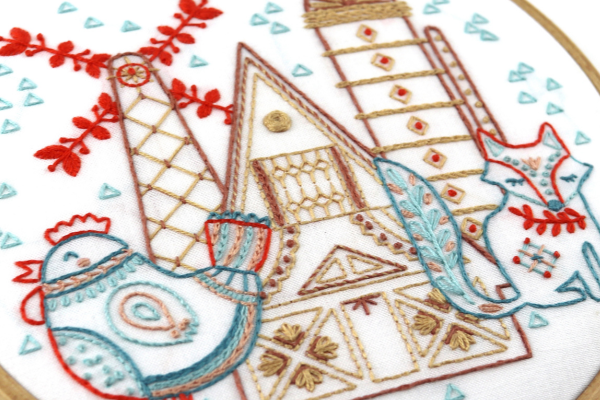 Several lines of French knots accent the mismatched teacups on Tea Party. The top-most cup has a line of orange dots, and then further down there are zigzagging red knots, and then below that navy dots. The bottom-most cup has zigzagging light blue dots.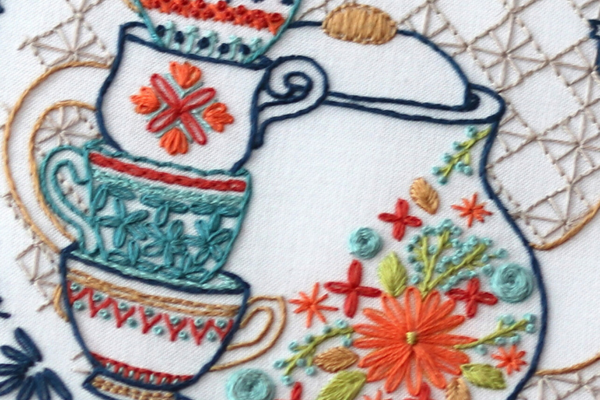 Anchor
The single French knot can anchor a motif made primarily of other stitches. On Tree of Life, see coral French knots in the center of gold bursts.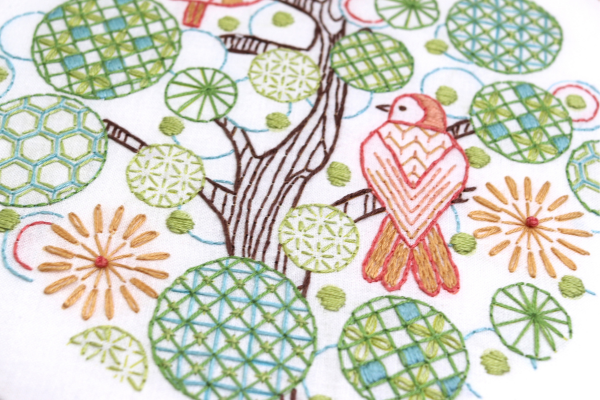 Are you inspired to embroider any of these designs?
OR–do you want to scroll through HERE to spy more examples of French Knots incorporated alongside several more classic stitches…
…all of them coming together to create a satisfying embroidery experience?
---
Start stitching summer now…