---
KIT #1: Bessie's Blossoms: a great embroidery kit for a beginner
You always have a detailed guide to this work with the 4-page stitching booklet that's included with the kit.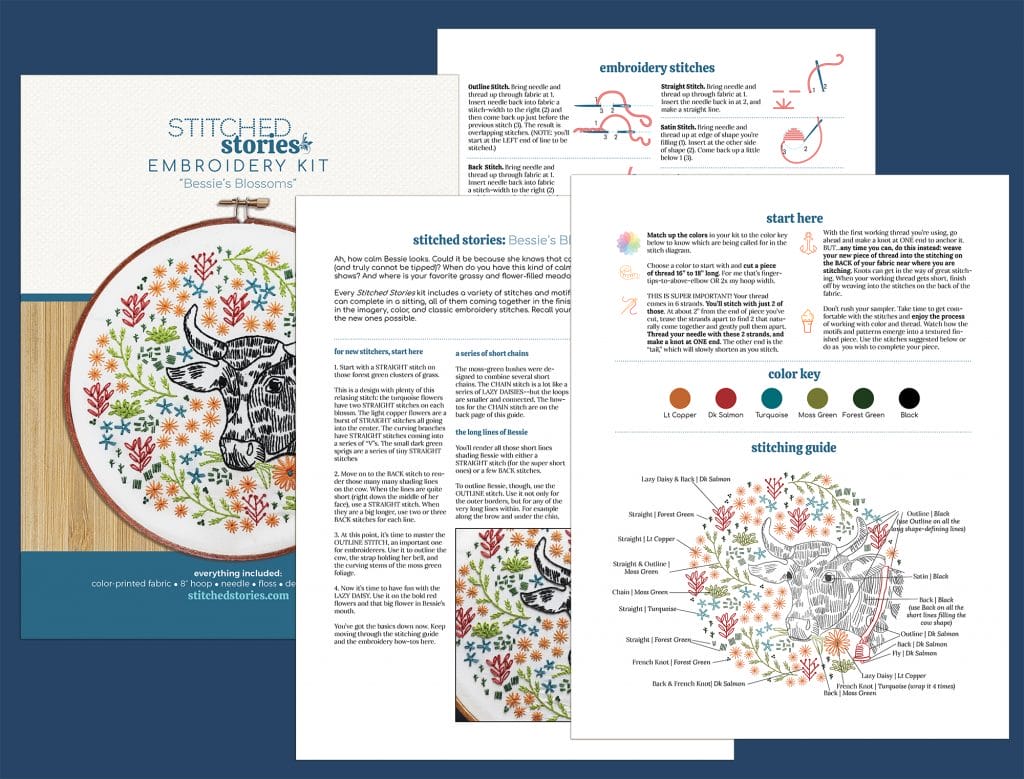 ---
PATTERN #2: Rogues' Gallery: start here for an easy-to-complete first embroidery project
---
KIT #3: No Place Like Home: an embroidery kit that has you mastering 12 classic embroidery stitches
---
Ready to get started with an embroidery design well suited to a beginner?
Any of the kits in our shop include detailed stitching guides including a "new stitchers, start here" section. These three are my favorite recommendations for a beginning embroiderer.