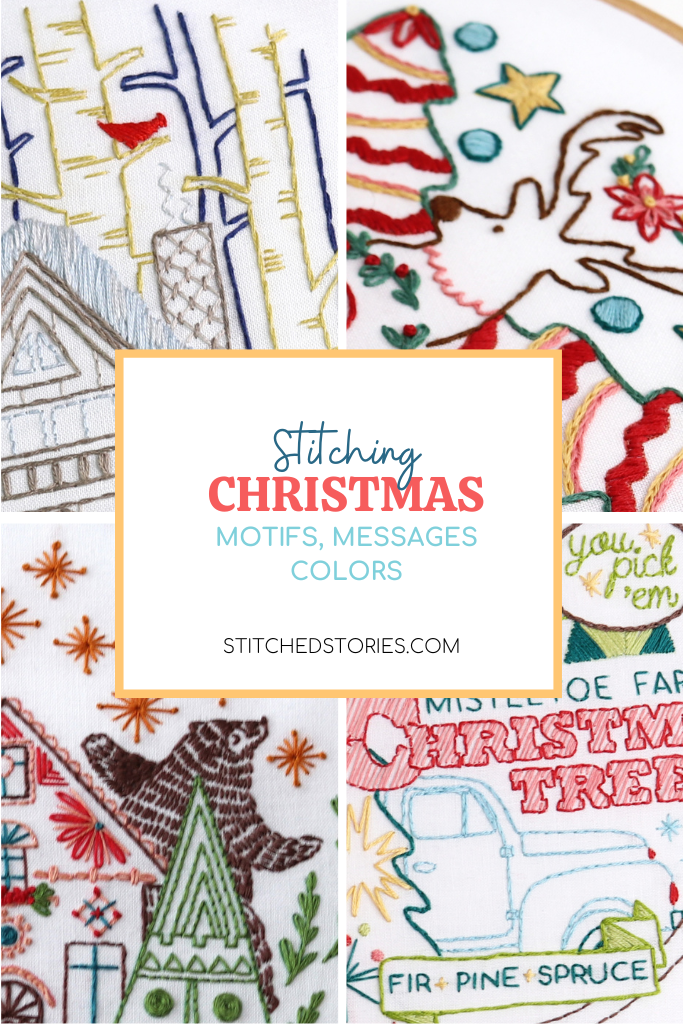 Stitching a Christmas mood is easy to do when the pattern you start with gives you appealing motifs, messages and colors for the season.
Christmas MOTIFS
The pine tree is a go-to holiday motif that offers up a variety of stitching treatments. Fill a tree with satin stitch, or render each branch with a lazy daisy, or fill the tree with bursts and balls. Those are a just a few ideas.
Other engaging holiday motifs to stitch include reindeer, wreaths, wrapped gifts, ringing bells, and lit candles. It's all about having fun with the imagery that gets us in the holiday mood.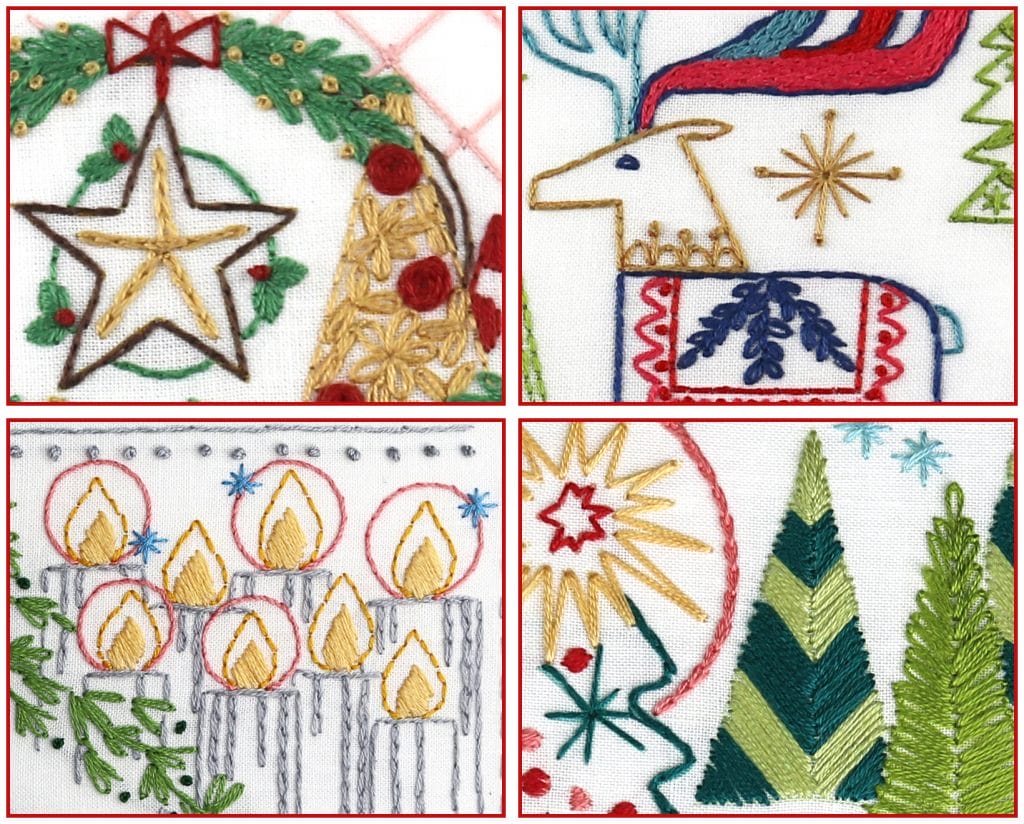 Our "Noel" embroidery kit is inspired by vintage imagery of ceramic NOEL letters, ringing bells, and candle clusters you'd see in holiday cards from the 60s and 70s.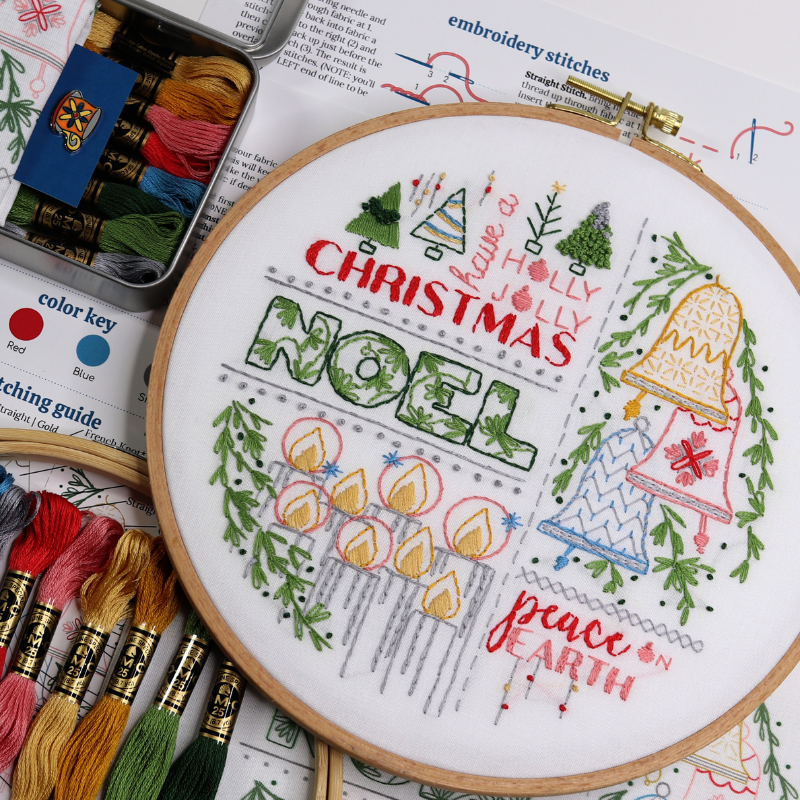 Christmas MESSAGES
Song lyrics, greeting card go-tos, and even single words immediately evoke a holiday feeling. What's more, they're always fun to stitch, offering up a variety of stitch combinations.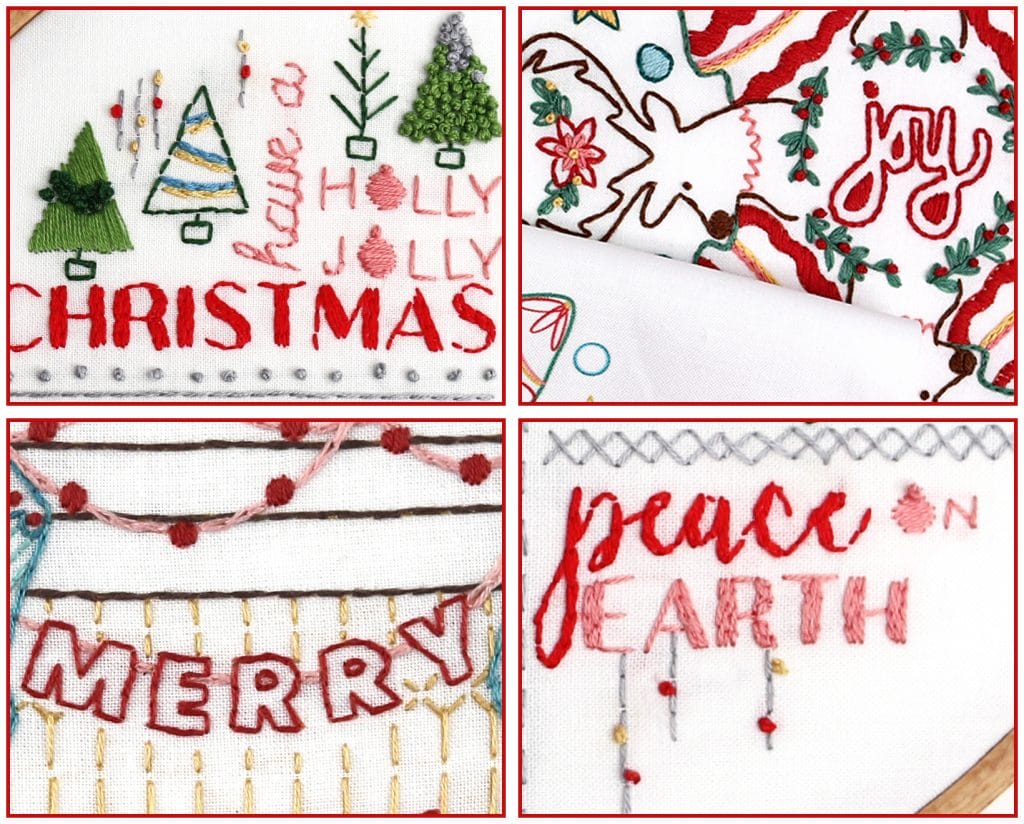 Even the words you see on holiday signage can summon a holiday mood.
Our "Mistletoe Farm" is designed to replicate a tree farm sign. It includes little add-on messages of "you pick 'em" and "Fir * Pine * Spruce."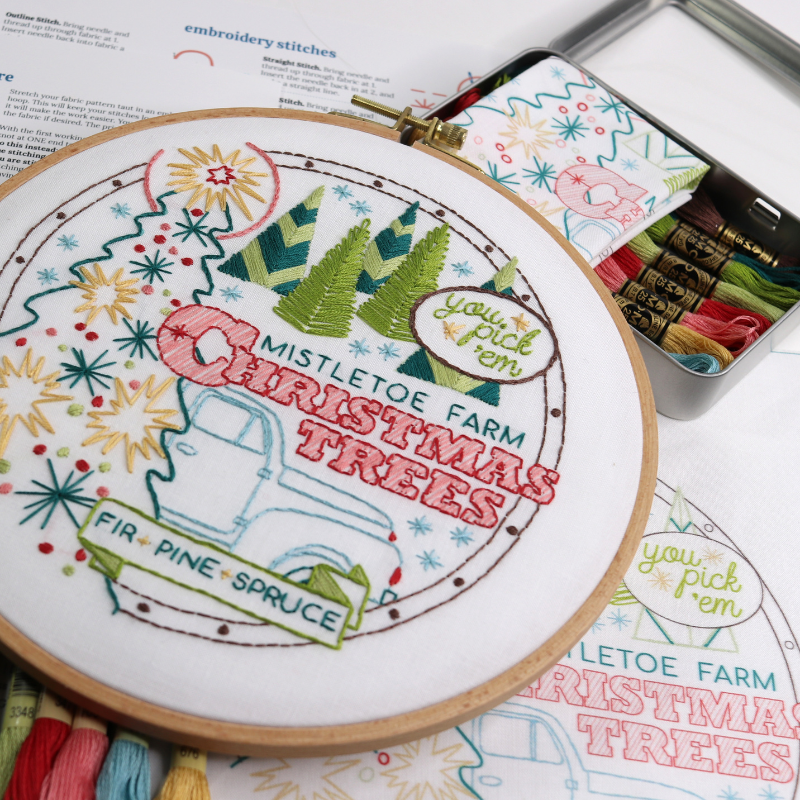 Christmas COLORS
Red and green are classic go-to colors in a holiday design BUT there are endless variants. A mossy green brings us closer to nature while a teal green gives your design a more modern feeling.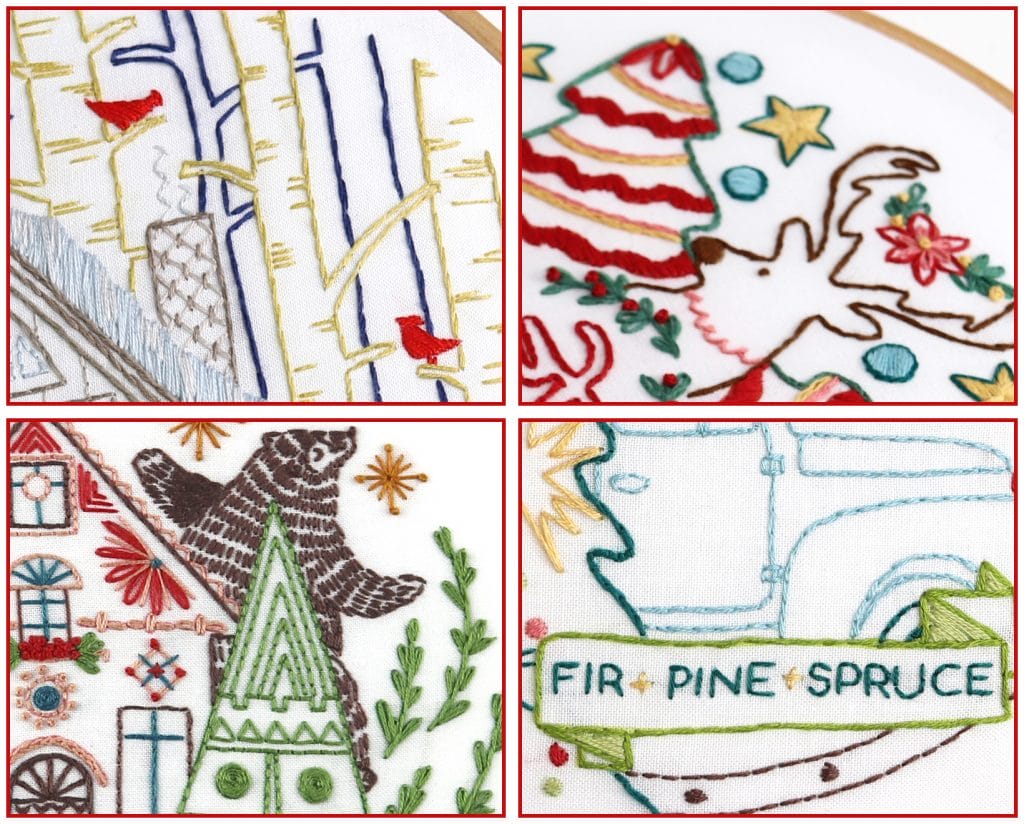 And don't forget the silvers and golds. Here's a look at the kits and patterns in our Stitched Stories Holiday 2022 shop. Take a look at the yellows and golds running through them as a uniting color in the midst of many shades of green and red.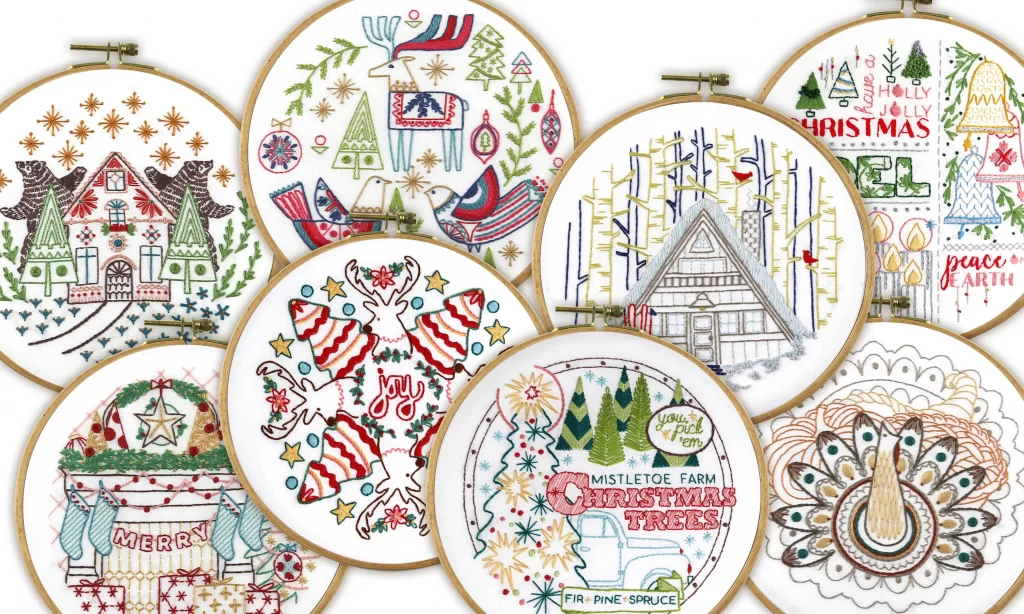 ---
Get started stitching your holiday gifts and decor...
Add embroidery to your own fabric projects--from tea towels to tote bags, home decor and clothing with one of our holiday-themed stick and stitch wash-away patterns.