Would-be stitchers who want to try their hand at embroidery can find the prospect of sitting down with a needle and thread and making that first stitch daunting.
For those who already know how to embroider, the actual stitching isn't a challenge. Rather, they can get stalled in finding a project that excites and provides an immediate way forward.
. . . And that's where embroidery kits come in.
Here are 5 ways in which embroidery kits are ideal for both beginning and experienced stitchers:
1. With an embroidery kit everything is included. You get exactly what you need.
Starting a new creative pursuit can oftentimes mean an investment in tools and supplies. Unsure of exactly what you're really going to need when you sit down to create, you can be tempted to invest more than is necessary.
With an embroidery kit, though, you open your envelope of supplies, pop the fabric into a hoop and get started threading your needle. Just add scissors, and you are set.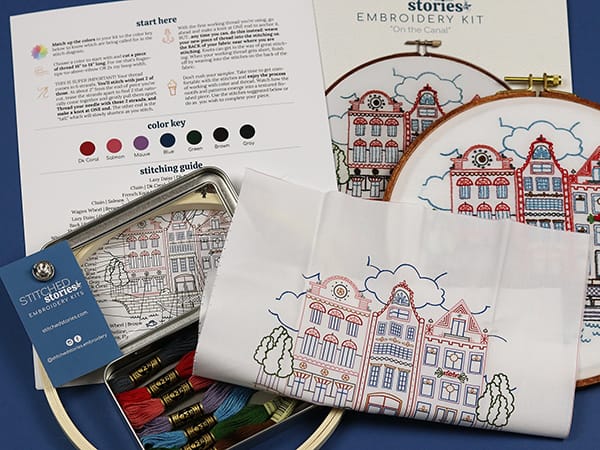 2. Embroidery kit designers source the right supplies for you.
Not only does using a kit mean you're avoiding an investment in a big cache of tools and supplies you might not need, but the pieces you do actually need for a planned project have been sourced for you.
It can definitely be tempting to look at a project and think: oh, I'll run over to Michael's and get those things.
And then it turns out to be more difficult than you'd expected to get your hands on the eight particular colors of floss your design needs right away. You end up going to multiple shops–online or physical–find yourself waiting on a crucial piece or two, and even going for good enough and making substitutions.
3. Embroidery kit designers develop a design (and all its pieces) to give you a finished piece you can love.
While there are plenty of patterns you can transfer to fabric yourself (using a pen or tracing technique or even printing to stiffened fabric), you'll be choosing fabric and threads yourself.
And there is definitely a time for this kind of work.
As there is a time for making sure you've got all the pieces you need at the ready so that you can concentrate on the actual act of stitching knowing you'll have a finished piece that looks great.
Designers stitch a pattern multiple times, trying out different stitches and colors, working to achieve balance and unity in the finished design.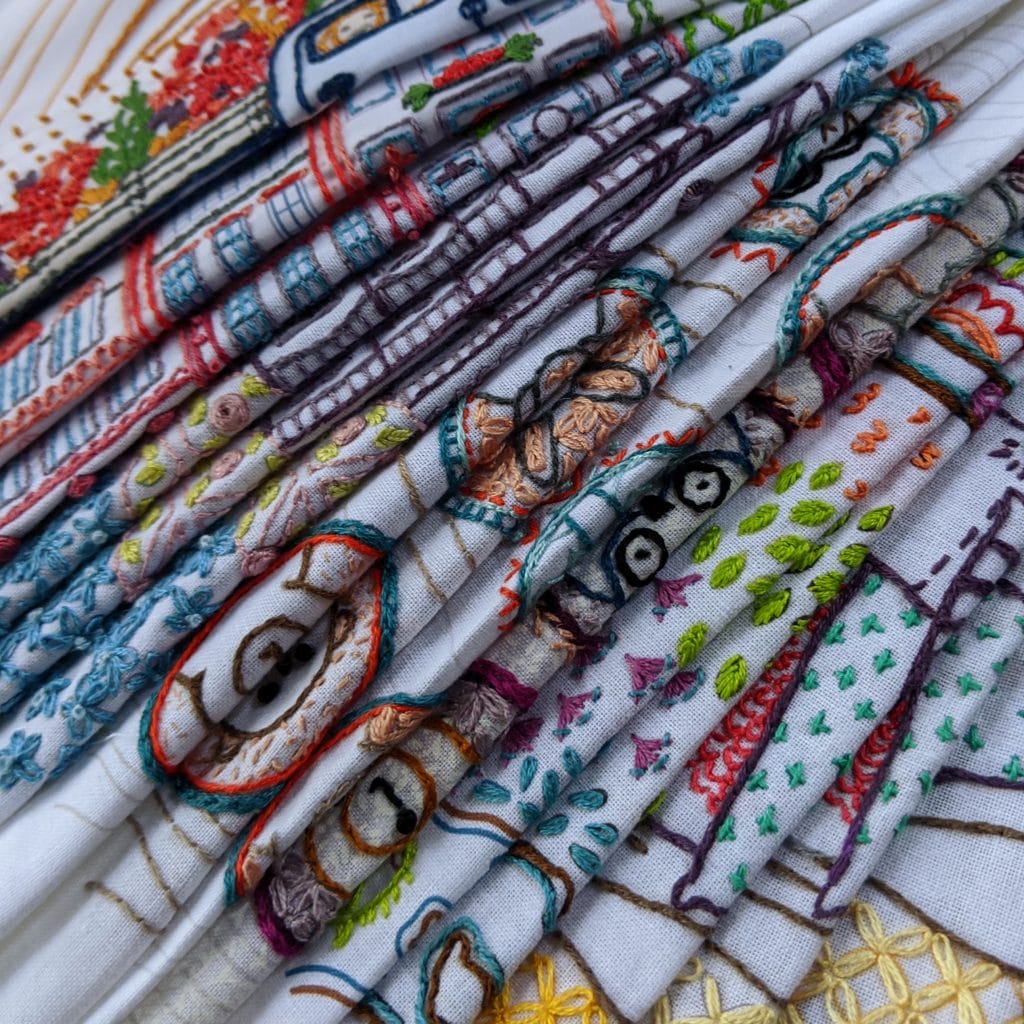 4. Using an embroidery kit eliminates decisions and even procrastination.
Decision fatigue is real, my friends.
How many times have you been poised to start a new creative project and found yourself, hours later, down a Pinterest rabbit hole?
You've marked several designs as possibilities. At the same time, you're figuring which of them you might have supplies on hand for and which you'll need to source.
And then you're second-guessing those choices.
And then nothing gets created.
With an embroidery kit, you know exactly what you're creating and you've got all the supplies to be stitching instead of idea surfing.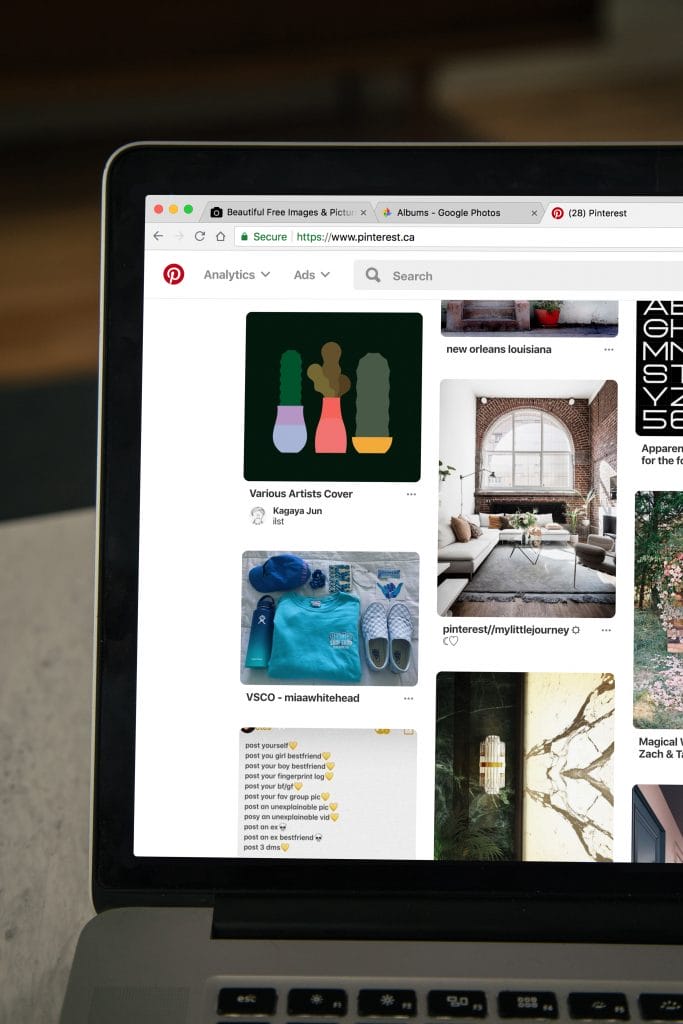 5. Embroidery kits can both teach you and springboard your creativity.
Kits that include a variety of stitches as well as solid instructions for rendering those stitches will often take you into new territory.
Maybe you've always outlined elements with the back stitch because that's all you knew. And then you get a kit that shows you how to use a variety outline stitches, each with their own effect.
Oh, you might think, I already know all those things.
For you, then, use the kit as a springboard for your expertise. There have been several studies showing that imposing constraints on a project can actually unleash creativity.
Jonah Lehrer (who has studied neuroscience and humanities) says:
The imagination is unleashed by constraints. You break out of the box by stepping into shackles.
Take a look at this design in the Stitched Stories "No Place Like Home" kit. There are a dozen stitches used here.
For the new stitcher it's a fabulous opportunity to master all of them.
For the experienced stitcher, it's an opportunity to add personal embellishment to the piece, to challenge your knowledge of color and stitches. What about those hearts in the banner? How could you fill or accent them? And the purple, three-blossomed Lazy Daisies next to the house could be topped with French Knots. The leaves on the vines at hoop bottom might be filled with just a slash of contrasting dark green. The "v" flowers above the vines could get one more diagonal worked in. Or maybe you'll top the middle one with a small horizontal stitch in a coordinating color.
The possibilities are all right there.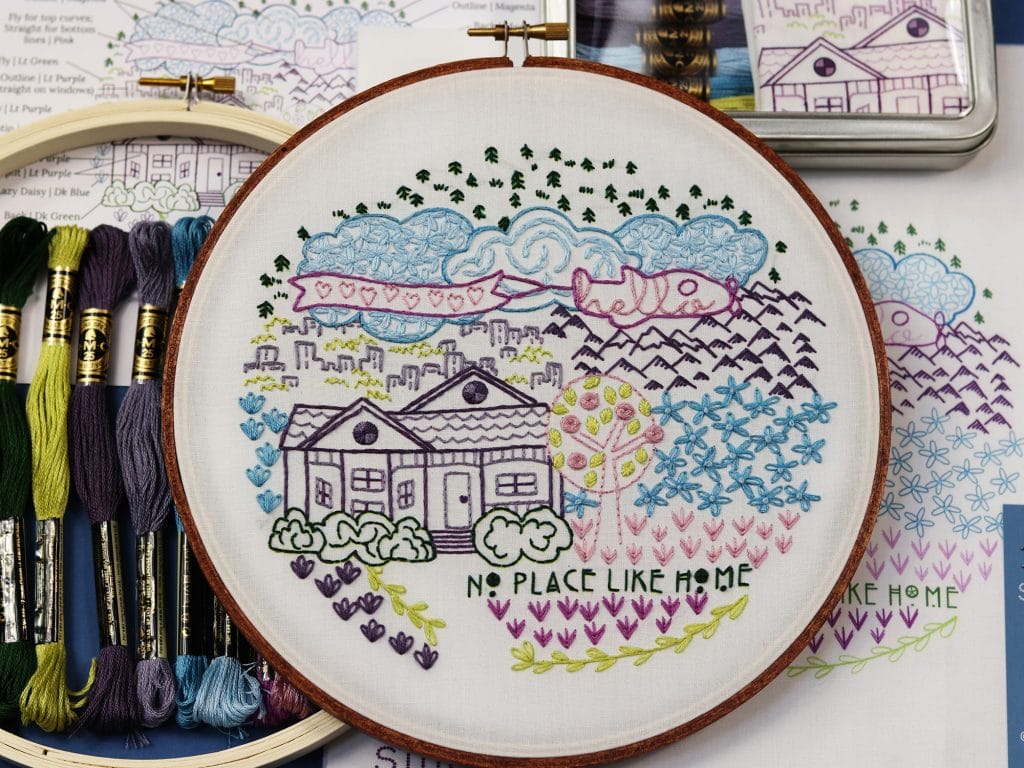 Will you chooose an embroidery kit for your next project?
Embroidery kits give beginning and experienced stitchers both practical and creative advantages. With our Stitched Stories Embroidery kits you can save time and money, avoid procrastination and get to the stitching that matters, and, most importantly, you can learn a craft and push your skills.
Want help choosing an embroidery kit? Read our tips for that here.
Ready to get your own embroidery kit today? Click here for a Stitched Stories kit.
---
Start stitching summer now…