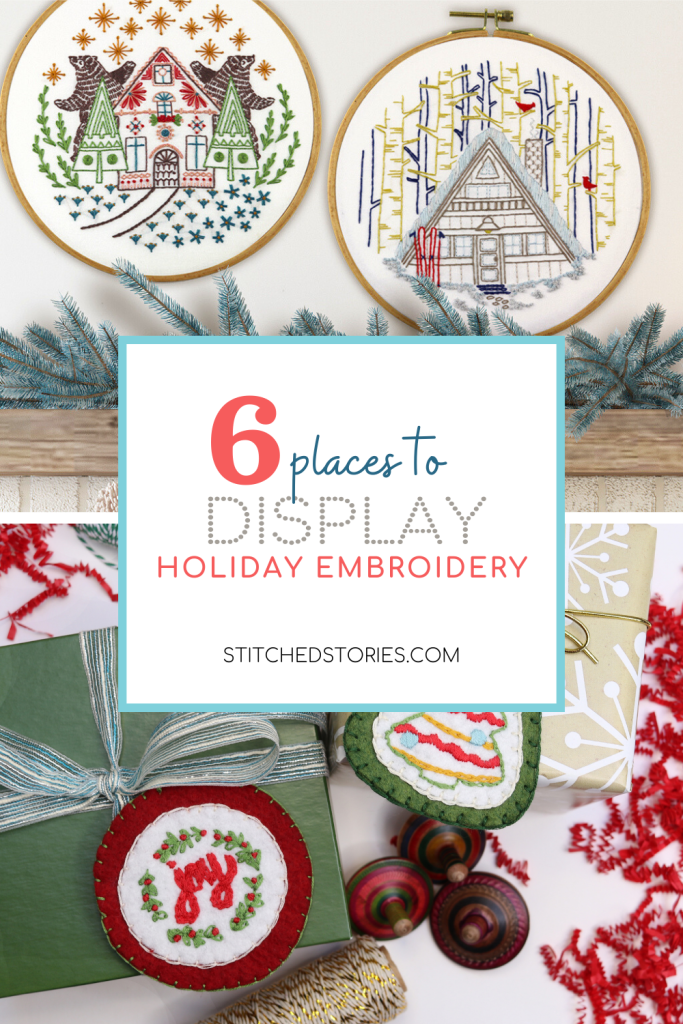 Embroidering Christmas motifs and colors makes for fun stitching time.
If you're worried about just what to do with your embroidered holiday hoop art featuring Christmas trees and cottages, ornaments, and wreaths, take a look here at the many spots you can display these soon-to-be heirloom pieces.
1. Hang holiday embroidery over the mantle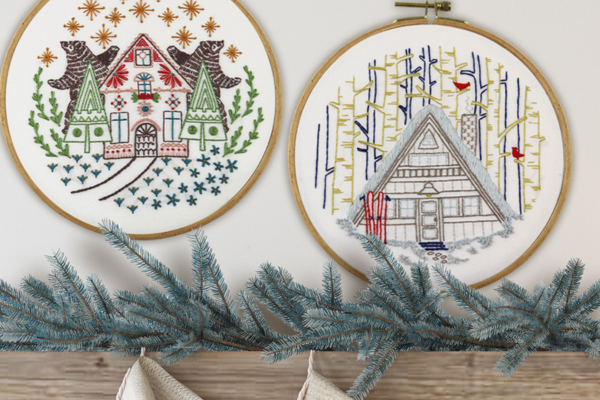 Ursa Duet and Winter Cabin look great together over your mantle. They make great decorations not only during holiday season but right on into the winter months of January and February.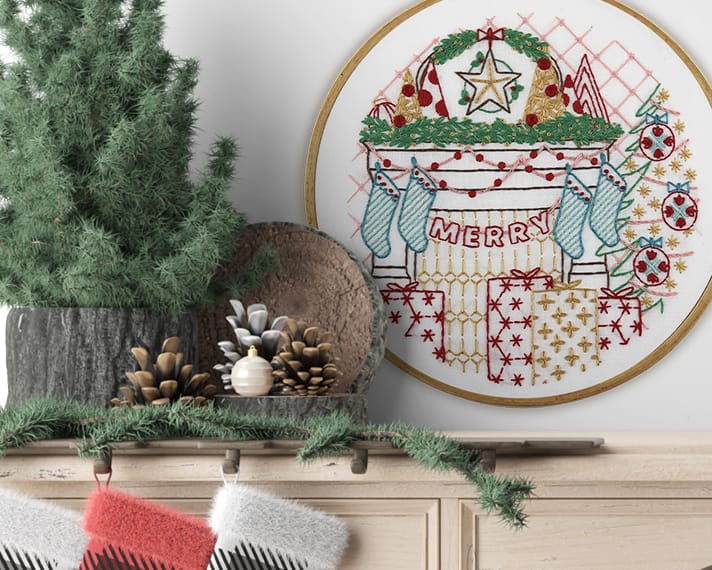 Don't have a mantle? If you hang your stockings from a cabinet, Christmas Mantle will look great mounted above this display. It will evoke the idea of a mantle!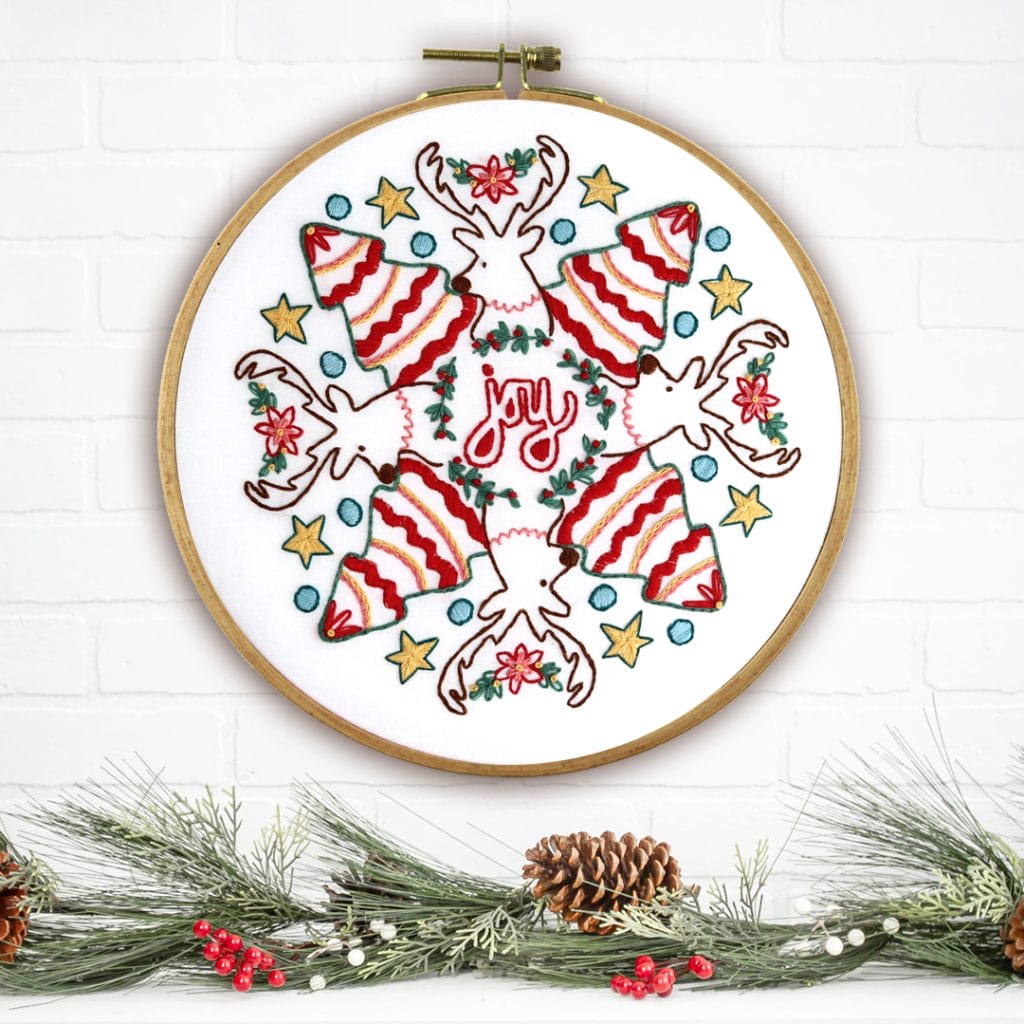 Here's one more over-the-Christmas-mantel embroidery display. Joy is playful and bright and pops agains a white brick walk and mantle topped with pine boughs.
2. Nestle a finished hoop in the center of a wreath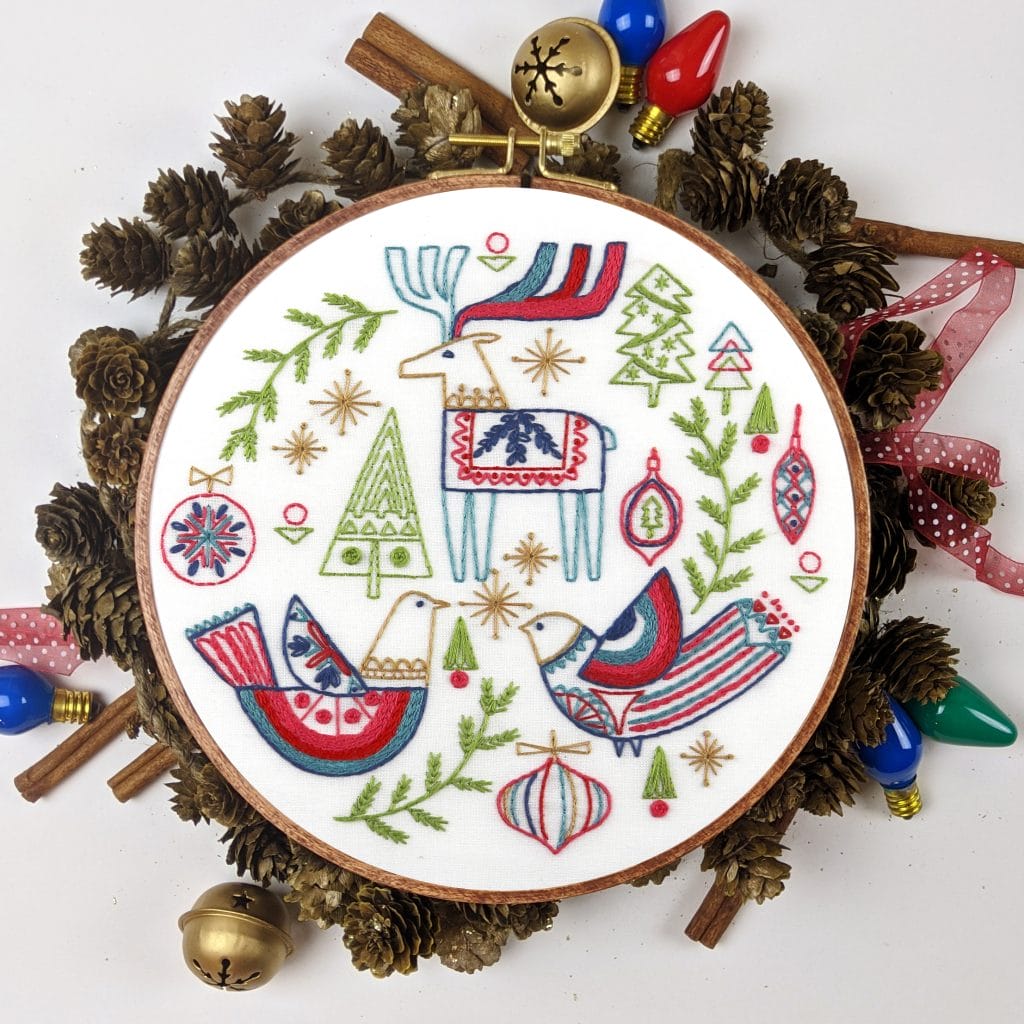 The bold and bright folk-art motifs in Holiday Folk are a perfect match for a pinecone wreath.
Does it feel like it came out of a Jan Brett storybook?
3. Hang embroidered ornaments on the tree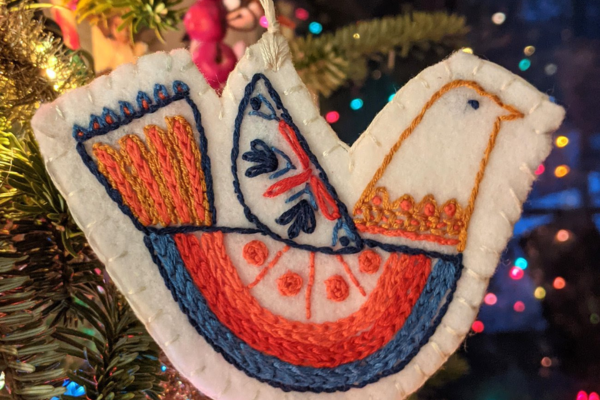 There are several Stick & Stitch pattern sets in the Holiday Shop right now. Stick the pattern to felt, embroider in bright colors, wash the pattern away and then finish for display. I like stitching my ornament on white felt and then layering it with more felt to finish and hide stitching on the back.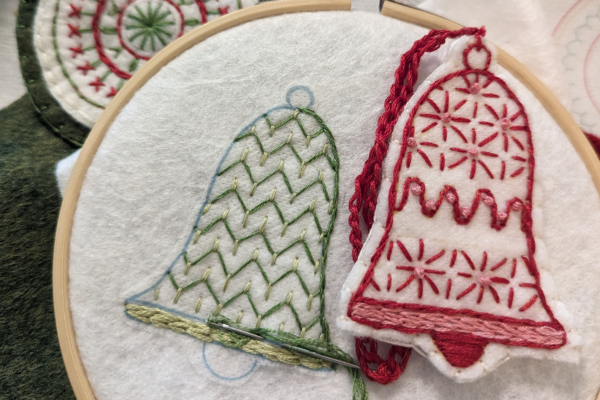 4. Put several embroidred hoop-art pieces in a grouping
A stitched grouping adds color and interest to simple white and green decor. See here: Mistletoe Farm, Christmas Mantle, and Noel.
#5. Add embroidered hoop art to a styled vignette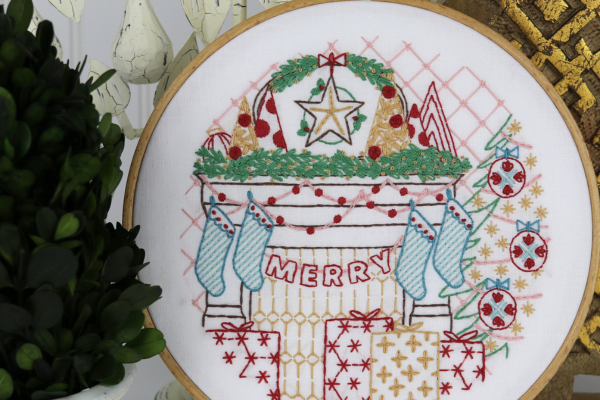 Set your finished hoop art on a plate stand or small easel, and it's easy to mix it with other holiday decorations. You can find our display stands here.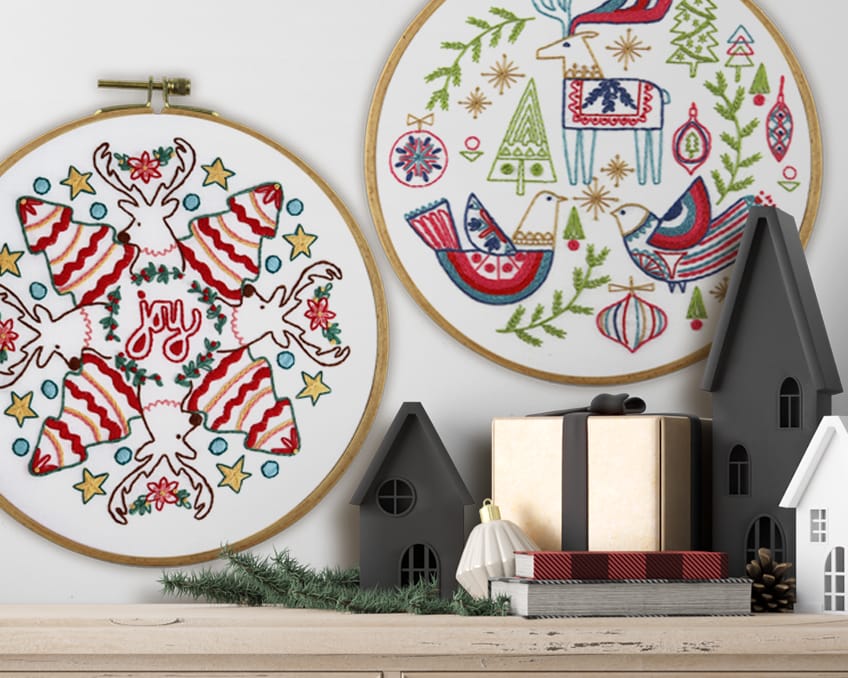 When you hang a hoop low on the wall, just behind holiday decor, it becomes a part of the styled vignette. Joy and Holiday Folk are two embroidered pieces that look great together because of their simple designs and bold colors They're a great complement to a mostly neutral dsaply of houses and gift box.
6. Tie an embroidered ornament to your gift wrapping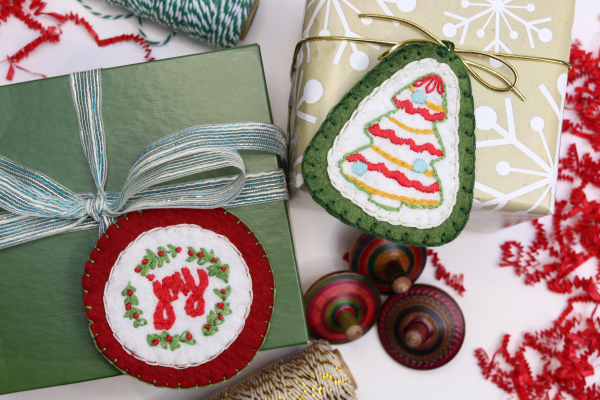 Embroidered ornaments make great tags for your holiday gifting. See several Stick & Stitch ornament patterns in our Holiday Shop.
Where will you display your holiday embroidery this year?
Click here to choose you favorite holiday projects and get started today with your seasonal stitching today!
Mistletoe Farm, hung just above a kitchen shelf complements holiday dinnerware beautifully.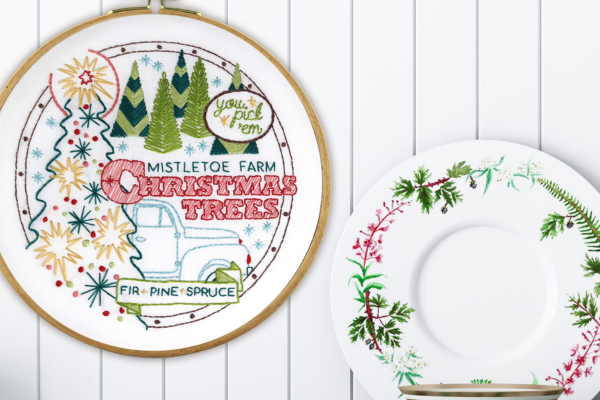 ---
Get started stitching your holiday gifts and decor...
Add embroidery to your own fabric projects--from tea towels to tote bags, home decor and clothing with one of our holiday-themed stick and stitch wash-away patterns.