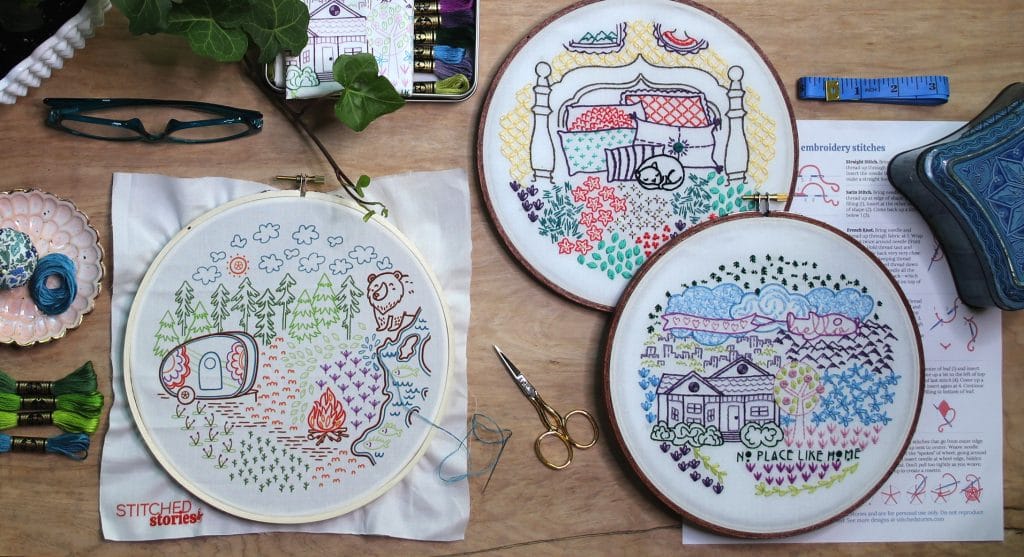 Our embroidery kits are colorful, stitch-packed projects that have everything you need to get started . . . and keep going
Embroidery is easily portable, perfect for the coffee shop, park, bed, car, garden . . . Focus on the stitches, watch your project emerge, and
relax into the story of your own life.
We want to inspire you with color, motif, and a variety of stitches. We want to give you a mindful and satisfying way to create.
Enter your email address below to save 10% on your first purchase
a design color-printed to cotton fabric, hoop, needles, full skeins of floss, illustrated how-to guide, and a tin to organize all the pieces and take them with you.